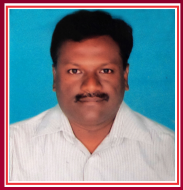 ortune Display Solutions has a strong marketing foundation. It was formed by Mr.G.Senthilkumar who has over a decade experience in marketing. His knowledge gained from sound experience steers the creative process. He has a finger on the pulse of the public and has an instinctive knowledge of their preferences. Out of the box thinking helps us keep you ahead of the competition.

e have the expertise to design innovative POS displays. Our manufacturing capability ensured that all our designs are executed to perfection. Our services extends to installation of the structures at the point of sale/ exhibition. Our team is highly dedicated and motivated to deliever the best service at all times and this means every customer is a satisfied customer.
We invite you to be one of them.